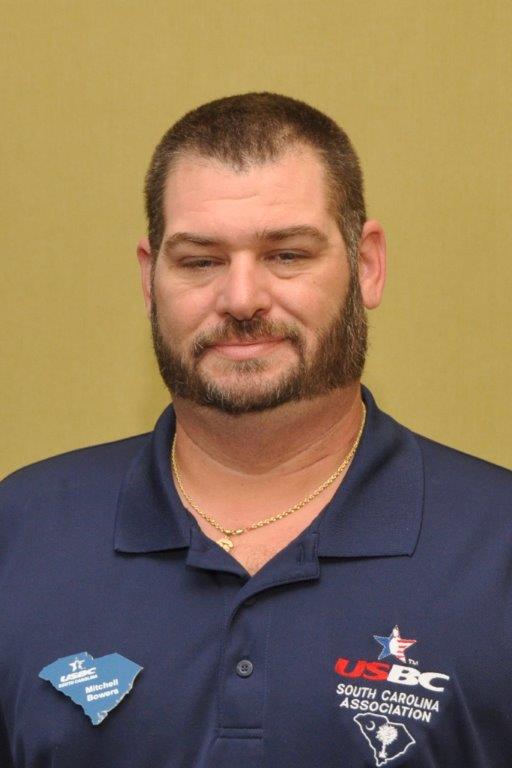 Mitchell has been very involved in bowling in South Carolina for 25 years. He is a member of the Greater Charleston Association. He has worked with local tournament, Legal and Legislative Committee, Audit Committee and brackets. He also helped with the Youth City Tournament and has helped with state tournaments held in the Greater Charleston Association.
On the State Level he has served on the following committees: Tournament, Strategic Planning and Hall of Fame. He was a director on the South Carolina USBC from 2008 to 2019.
Mitchell also served as a delegate to the Southeastern Bowling Association Annual Meeting for 5 years; and he served as a director for 7 years.
Mitchell has served as a delegate for Charleston to the ABC, and now USBC Convention, 7 times.
Mitchell involvement in the above activities has provided him with the opportunity to promote bowling, the sport that he has a real passion for over 25 years.
Congratulations to Mitchell Bowers on his induction into the South Carolina Hall of Fame under the Meritorious Service Category.