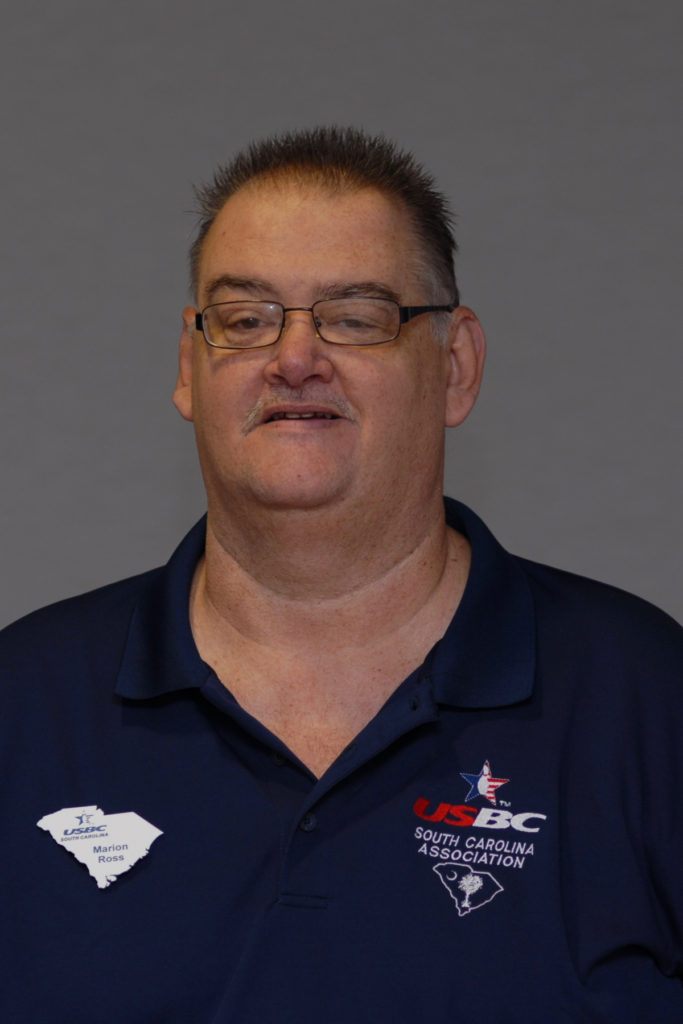 Marion first started bowling in Greenville around 1990 based on yearbook listings. His average was not that high at first, but he improved over the years until his average rose to 193 in 2001-2002 Season. Shortly after that he had some bumps in the road, but his average stayed steady in the 1980's until the last few years.
His true talent came to light when he decided to volunteer his services to the governing body of the sport. In2008,he
volunteered to serve on the youth committee to help them with bowling activities and guidance. In 2014, he became the Vice Chair of that committee, 2016 he became Chairperson, and in 2019 he became the Executive Director. At the same time, he was coaching with Youth Programs during league and working individually with youth during the week on his own time. He later assisted in running the program at Wade Hampton Lanes.He joined our adult board of directors in 2009, served on many committees and assisted with both Adult and Youth Local, State, and Southeast Tournaments.He became our 2nd Vice President in 2013, our 1st Vice President in 2016, and became President in 2021. He served as director on the South Carolina Bowling Association and the Southeast Bowling Association board.
Marion enjoyed traveling with his wife Tracy and daughter Ana to Youth Tournaments,as well as, coaching Ana along the way.