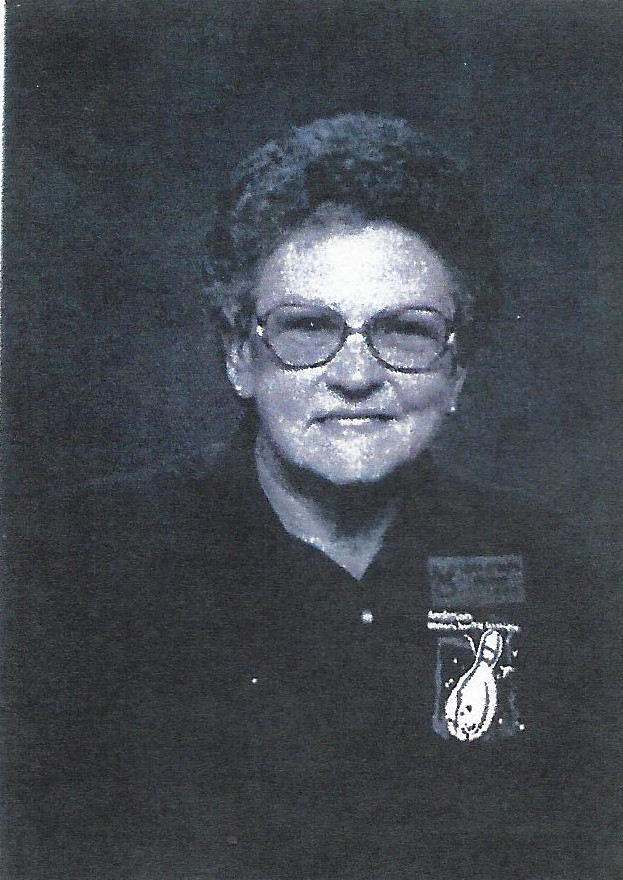 Vera was born in 1933 in Iva, SC. She married Gene Stamps in 1950 in Anderson. She worked at Clark Schwebel in the accounting department for 30 years. She had three children.
She didn't start bowling until 1964 and was a member of the Anderson WBA and SCWBA for 38 years.
She served the Anderson WBA as a Director for 2 years, First Vice President for 2 years and President for 12 years. She was secretary of the of the Clark Schwebel league for 25 years. She attended bouth state and national conventions while in office. Her last national tournament was Fort Lauderdale in 2001. She had already been diagnosed with cancer but had to go bowl on more time.
Vera waw the first inductee to the Anderson WBA Hall of Fame in 1999. She received the Eleanor Garrett Memorial Award from the Anderson Association in 1994 for her contribution to the sport.
Congratulations to Vera Mae Stamps on her induction into the South Carolina Hall of Fame under the Pioneer category. (posthumously)
Obituary:
Vera Mae Stamps, 68, of 304 Amy St., Anderson died Saturday January 26, 2002, at her home.
Born in Iva, she worked in the accounting department of Clark Schwebel Inc. for 30 years. She was a Baptist and president of the Women's Bowling Association.
Surviving are widower, Gene R. Stamps of the home; son, Rodney Stamps of Anderson; daughters, Debbie Aiken of Greenville and Nancy Moon of Iva; nine grandchildren; and nine great-grandchildren.
She was the daughter of the late Robert Gray and EvaWhitten Gray. She was preceded in death by two brothers, Clifton Gray and Robert Gray.
Services are at 2 p.m. Tuesday in the chapel of Woodlawn Funeral Home by the Rev. Jerry Parnell; burial will be in Southlawn Memorial Gardens. The body is at the funeral home, where the family received friends from 6 to 8 p.m. Monday.
The family will be at the residence.